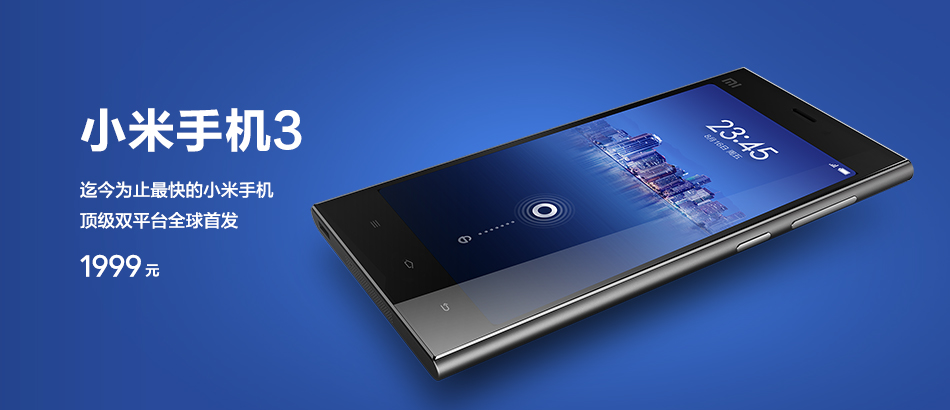 Xiaomi sells 100.000 units of the new Mi3 Android smartphone in just 86 seconds.
That is truly a world`s record .
Xiaomi is the chinese smartphones manufacturer very succesful lately. With soft designs, makes high ended smartphones in affordable prices. Its before model sold 200.000 units in 45 seconds and with its new flagship smartphone the Mi3, has sold 100.000 first units in 86 seconds.-
It is understandable, Xiaomi offers for around US$330.-, an smartphone with IPS display, 5 inch, and Full HD resolution, camera with SONY sensor of 13 Mxpls , lens f/2.2, LED double flash, 8.1 m.m thick, with a first class hardware.
The cpu is a NVidia Tegra a A15 quad core of high performance, a max savings core for easy tasks, and a GeForce processor, all that with a 2GB RAM.
The display is an ultra sensitive and resistant. The battery 3050 mAh and the device is available in 16GB for US$330.- or 64GB for US$410.-
Besides smartphones, Xiaomi has sold its first 3.000 units of Xiaomi TV Android based.
More pictures of the Xiaomi Mi3 , here right below:
xiaomi