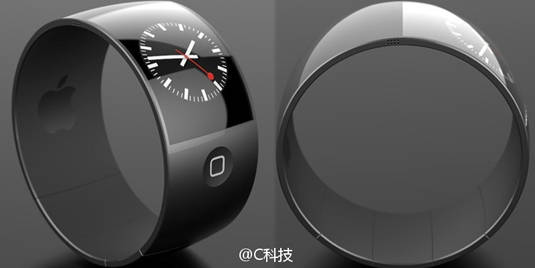 Apple iPad watch concept image (Designed by Danish designer Esben Oxholm)
According to ETNews Apple is testing two types of a smartwatch prototypes, the chinese C-Tech company claims. One is a senior smartwatch and the other a kids smartwatch, and will be announced in October 2014.
The smartwatches will have a wireless charging (with magnetic resonance) option, besides a PC and Vehicle charging.
ET News says C Tech company told them Apple is trying to solve a battery life problem before anything. Tether capability, the devices will have.